Last Updated
With so many positive travel-related stories in the news cycle about Punta Cana and the Dominican Republic as a whole, it can be easy to assume it's manufactured good press.
But the numbers don't lie, and since the pandemic, a time we'd all prefer to leave in the past, the Dominican Republic, led by Punta Cana, has recovered so fast that even rival destinations are beginning to ask; Why is Punta Cana continually breaking records?
The short answer is that sun-seeking citizens from America have led the recovery for Punta Cana; after the pandemic, Americans were the bravest nation for dusting themselves off and getting back on the travel horse, quickly returning to their favorite destinations, and searching out new hotspots.
With that being said, here are the top 5 reasons Punta Cana will have another all-time record-breaking year.
Value For Americans
A big draw in Punta Cana is just how closely the Dominican Peso, the currency of the nation, has followed the changes in the U.S. Dollar.
For example, the cost of a vacation in Punta Cana in 2023, compared with 2022, is just 1% more expensive, which is pretty amazing considering how volatile inflation and currencies have been over the past 12 months.
Compare that with Punta Cana's biggest rival Cancun, Mexico, where Americans are now finding their vacation a whopping 16% more expensive than just 12 months ago!
A Perfect Climate
Another huge factor in Punta Cana's position as the shining star of tourism is its perfect climate.
The sun isn't a difficult thing to find in the Caribbean, but Punta Cana, and the whole of the Dominican Republic, has a sunny climate that is never too hot, too humid, or too cold.
Nighttime brings some respite from the heat without turning into cold desert-like nights. And humidity, while not super low, is much more comfortable than rival destinations in the Mexican Caribbean.
Even hurricane season is normally kind to Punta Cana. Storms rarely hit directly thanks to quirks of geography, and while seas can get rough at times, the worst is kept at bay thanks to natural coral reefs that surround the destination.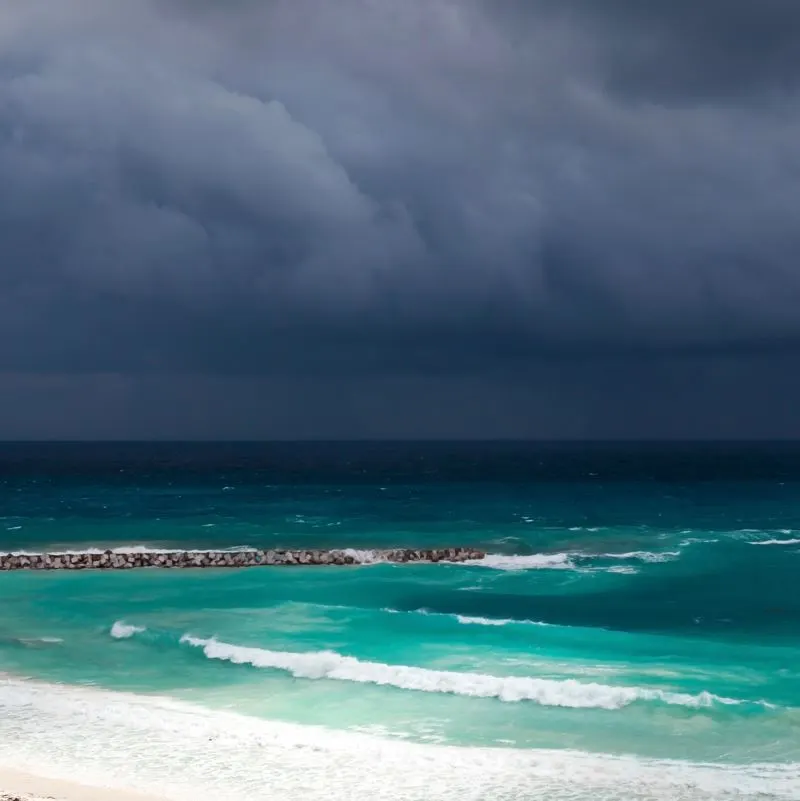 Freedom Of Choice
Americans work hard throughout the year for their vacation, and the last thing these hard-working folk want to find when they land at their resort is that they are shoehorned into having a certain "type" of vacation.
That's where the freedom of choice in Punta Cana really pays off for travelers. Within short distances of the destination, Americans can experience every vacation activity imaginable.
Wellness retreats, yoga days, adventurous jungle tours, culturally rich colonial history, or a day by the beach sipping a cocktail. Everything is served on a platter; travelers just need to choose.
Purpose Built
Something often overlooked about Punta Cana, but one of the reasons it has been able to serve more and more travelers each year, without issue, is this destination was purpose-built for tourism.
Whereas other destinations normally grow around an already established community, Punta Cana is brand new (relatively speaking), and with the traveler in mind.
Transport, services, and amenities have all been carefully planned with the tourism department and industry in close partnership to ensure everything is up to scratch to provide the perfect vacation.
This extends down to every brick in every resort; these resorts are built to extremely high standards and can withstand just about every possible natural disaster from earthquakes to hurricanes.
Nothing is 100% indestructible, but the resorts here can weather almost any storm!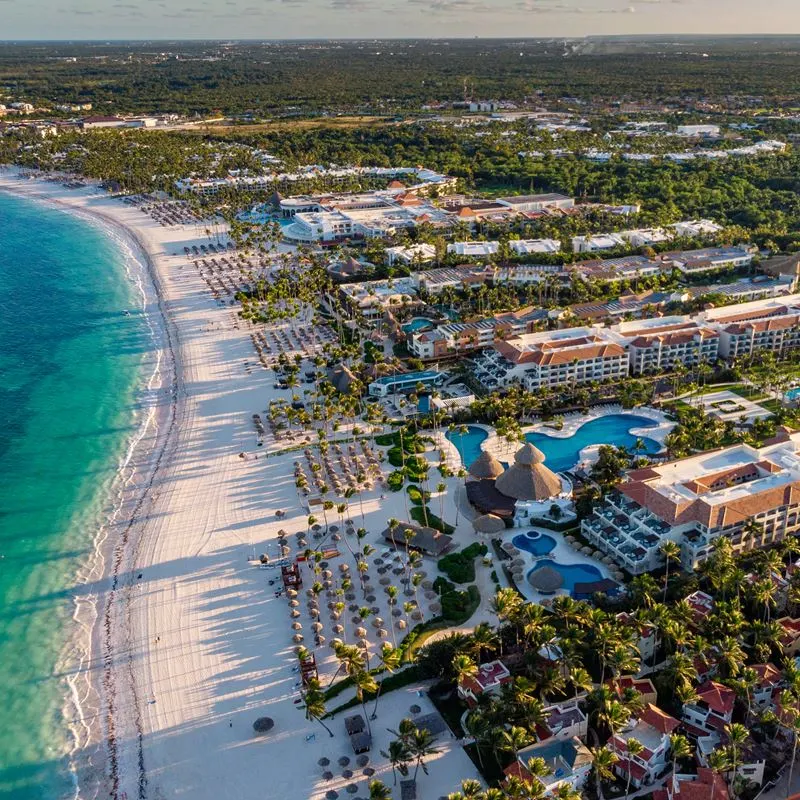 American Friendly
Politics can creep into every walk of life, which is especially tiring when trying to enjoy a peaceful vacation abroad.
Out of the huge selection of destinations in the world, Punta Cana may very well be the most American-friendly.
The United States and the Dominican Republic have very good relations, and some of the hostility that can be found in other destinations isn't present here. Locals have a very positive view of their American neighbors and really appreciate the polite and cheerful nature of those who visit.
While the other points on this list are a big plus in their own right, feeling welcome and appreciated as guests in a country is no small addition.
Plan Your Next Dominican Republic Vacation:
Traveler Alert: Don't Forget Travel Insurance For Your Next Trip!
Choose From Thousands of Dominican Republic Hotels, Resorts and Hostels with Free Cancellation On Most Properties
↓ Join the community ↓
Subscribe to our Latest Posts
Enter your email address to subscribe to Dominican Republic Sun's latest breaking news affecting travelers, straight to your inbox.